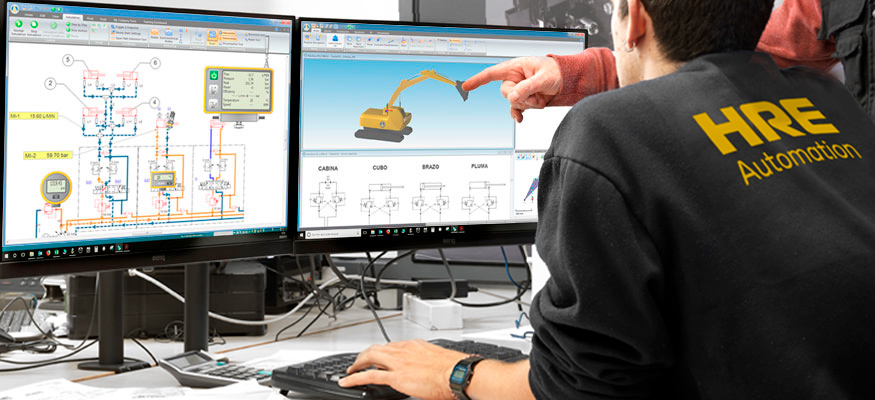 Drawing and simulation software for automatic circuits
The ultimate software tool for training on automation technologies.
Allows for the functional design and simulation of circuits containing: hydraulics, pneumatics, proportional hydraulics and pneumatics, electrical engineering, electricity, digital electronics, graphcet, PLC programming, etc.
It also allows for creating real industrial environments to communicate with other training equipment such as training benches, mock-ups, PLCs, etc.
Video demonstration of the construction and simulation of a proportional hydraulics circuit
Contact us
Please don't hesitate to contact us for further information