Internal
At HRE, we invest a minimum of 3% of our resources in R&D&I every year. In our Process Map, we consider this capacity to be "Transversal". Therefore, we try to ensure that it serves to create new applications and products and that the synergies we make positively affect all the other departments in the company.
Our R&D&I Department is staffed by a team of high-level engineers in a continuous process of improvement. We work with advanced 2D and 3D design tools.
In collaboration with our Technical Department and other companies, we participate in and develop optimal solutions in Electro and Servo-Hydraulic systems, Greasing and Lubrication, Fastening, Testing, and Electronics applied to these Automatisms.
External (in collaboration with T.C., Universities etc.)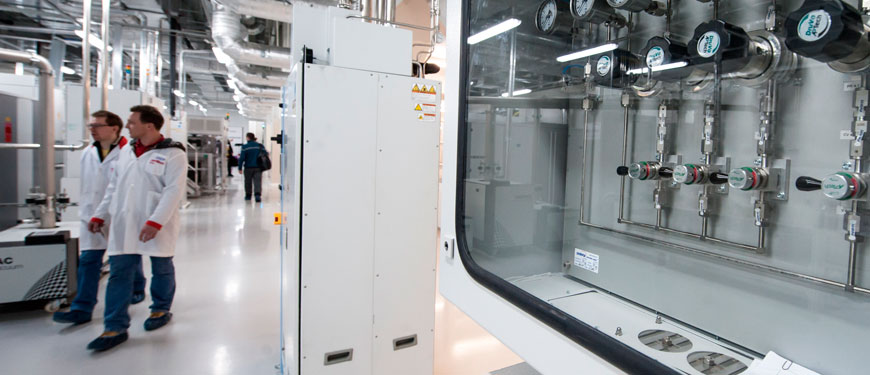 Aware of the needs and challenges we will have to face in the immediate future as a company and as a country, we are immersed in a process of continuous improvement. We regularly collaborate on R&D&I projects with various public and private entities, both as project managers and pioneers, and in other cases as their industrial partners. These projects include:
Quality, Management, R&D&I, Environment
INNOBASQUE
DIRECTIVA 21
IKERBASQUE
EUSKALIT
IHOBE
Strategic Projects
SPRI
CDTI
Proyectos MANUNET
Universities
MONDRAGON UNIBERTSITATEA
UPV / EHU
EUSKAMPUS
IMH
UNIVERSIDAD DE NAVARRA
Research centres
CETEST
TEKNIKER / IK4
IDEKO / IK4
TECNALIA
ITENE
AIC / EDAI
CFAA
As is to be expected, we are registered and accredited in the Basque Network of Science, Technology and Innovation (RVCTI) and in the Register of Entities that conduct R&D activities in the MITYC.
Contact us
Please don't hesitate to contact us for further information