Use
Control of rupture of a pressurized component in a hyperbaric chamber. The component to be tested is introduced into a chamber by immersing it in fluid, it is subjected to high pressure and it is monitored whether the component supports said pressure over time. The test lasts 24 hours or more, which keeps it going while there are no factory personnel checking the equipment.
Need
Know, in case of breakage, at what pressure and at what time it has happened, without waiting for the test to end, even if this happens outside working hours. Possibility of obtaining a detailed report with a record of the pressure before, during and after the rupture, as well as the moment in which it has happened.
Solution
Continuous measurement of the pressure value inside the chamber. Wireless monitoring from anywhere with an internet connection, from PC, tablet or mobile. Data recording and memorization of the breaking point. Obtaining reports and graphics by part reference.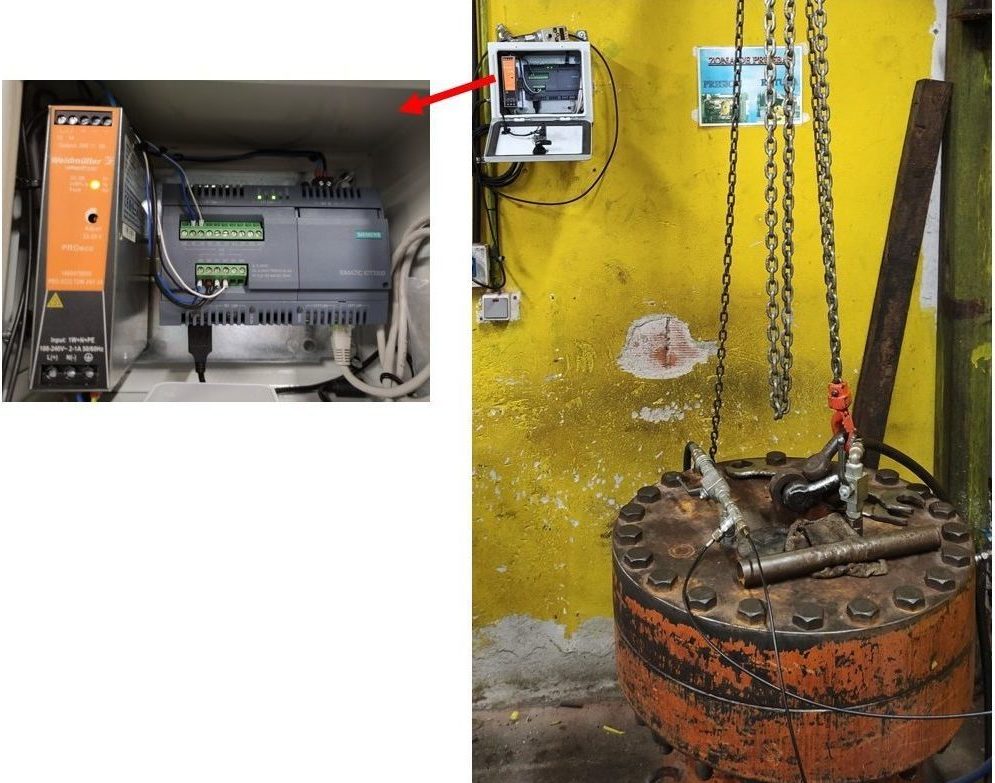 We are always interested in new projects.