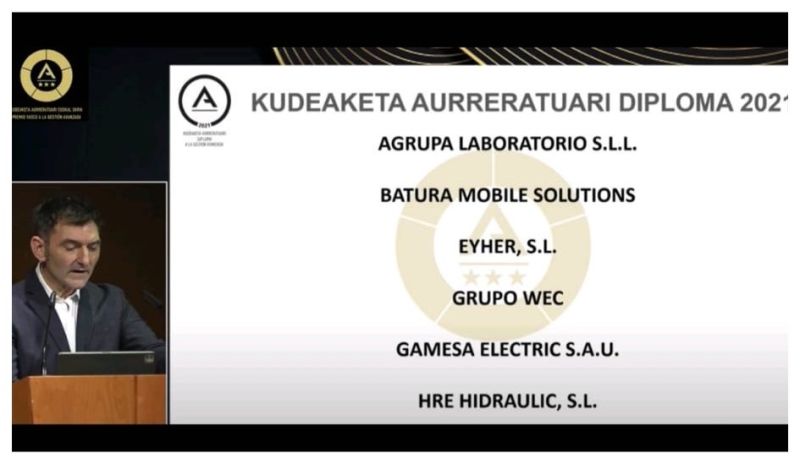 EUSKALIT, ADVANCED MANAGEMENT DIPLOMA
21 organisations received the Basque Government's awards for Advanced Management on 13 December, in an on-site Gala that was also broadcast via streaming.
The ceremony was attended by Arantxa Tapia, Minister of Economic Development, Sustainability and Environment, Jokin Bildarratz, Minister of Education, Gotzone Sagardui, Minister of Health, Pedro Azpiazu, Minister of Economy and Finance, and Bingen Zupiria, Minister of Culture and Language Policy, who presented the awards.
HRE was honoured to receive the diploma for advanced management. The aim of this award is to recognise those organisations which receive EUSKALIT's external Contrast service and demonstrate their commitment to developing the elements that make up Advanced Management.