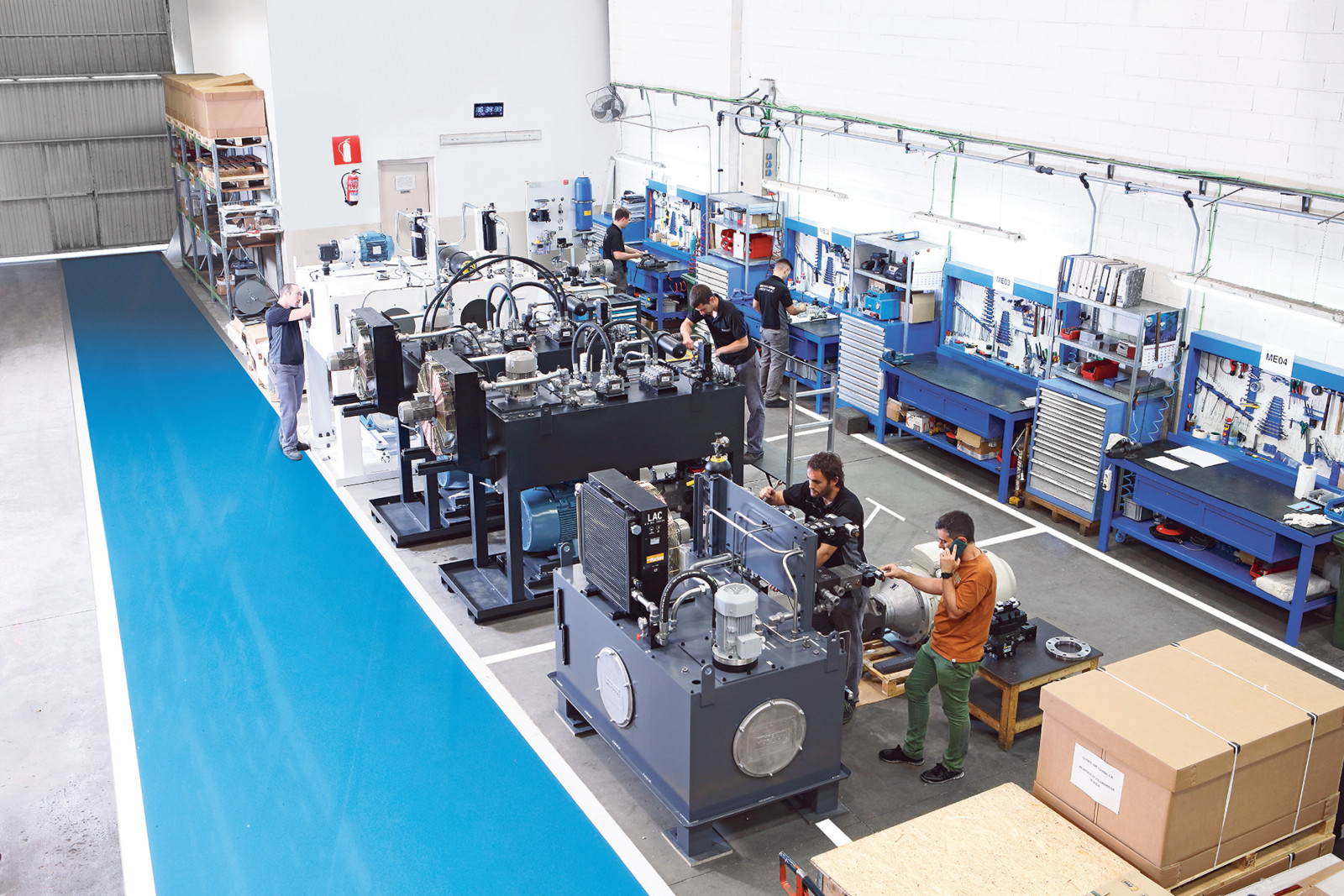 EMPRESA XXI, AN INTERVIEW WITH HRE, IS COMMITTED TO R+D+I AND ITS OWN PRODUCT TO CONTINUE GROWING.
"Empresa XXI" has published an interview about HRE. It highlights our commitment to R+D+i and our own products. We talk about HRE 2030 and our new developments such as Manex 4.0 and BeCold.
In this interview we put forward our plan for 2030, in which we plan to double our turnover and diversify into the international market. This will be done with our own products, with the aim of further growth.
Below is an extract from this interview to take a look at:
"HRE Hidraulic, specialising in automation and control engineering projects for oleo-hydraulic, servo-hydraulic and lubrication systems, is celebrating its 40th anniversary and plans to create an internal R+D+i business unit on which it will rely to develop its own products and services with which it can diversify and continue to grow, fundamentally in the international arena.
As confirmed to "Empresa XXI" by its manager, Esther Velasco, the company's plan is to carry out the generational handover of the partners in an organised way and practically double its turnover by 2030, to reach 8 million euros. Its current business line of marketing third-party products (it distributes industrial fluid equipment of international brands in the Iberian Peninsula) will increase its sales by 33 percent in this period, although its weight in total turnover will drop to 30 percent. "
You can continue reading if you click below:  ?