Market
Manufacturer and marketer of large series, hand tools.
Need
Mass production of large batches of parts with the necessary repeatability and quality. Fast tool change, loading and machining times; requiring a low capacity of parts per tool to minimise costs.
Solution
Complete and very compact tooling. Practically all the piping has been removed, and tooling plates with integrated work drivers have been developed. The opening/closing at the loading and unloading stations has been automated as much as possible to minimise possible manual errors.
Benefits
The tool high load capacity, maximum repeatability in positioning blanks, total control of clamping, and minimum waiting time for machining. This has allowed us to reduce both manufacturing costs and to maximise the quality achieved. Rejection of finished parts has been reduced to "0".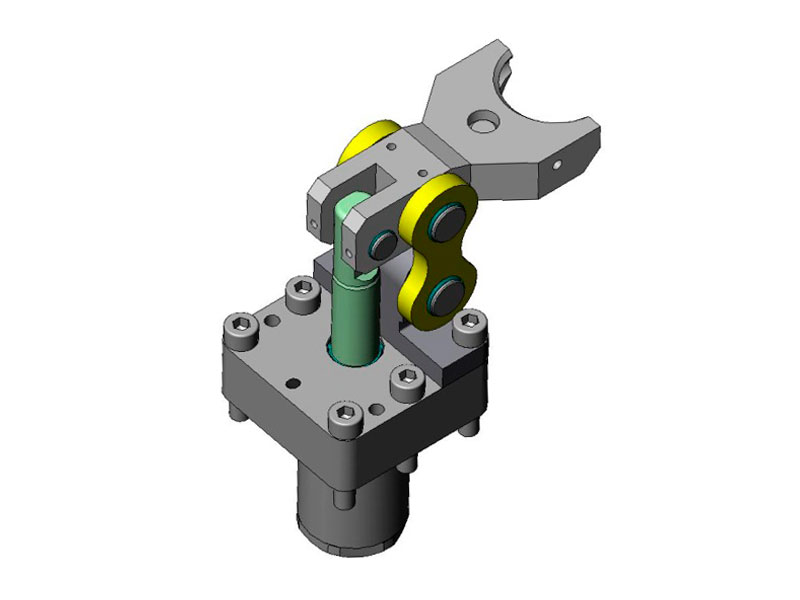 We are always interested in new projects.