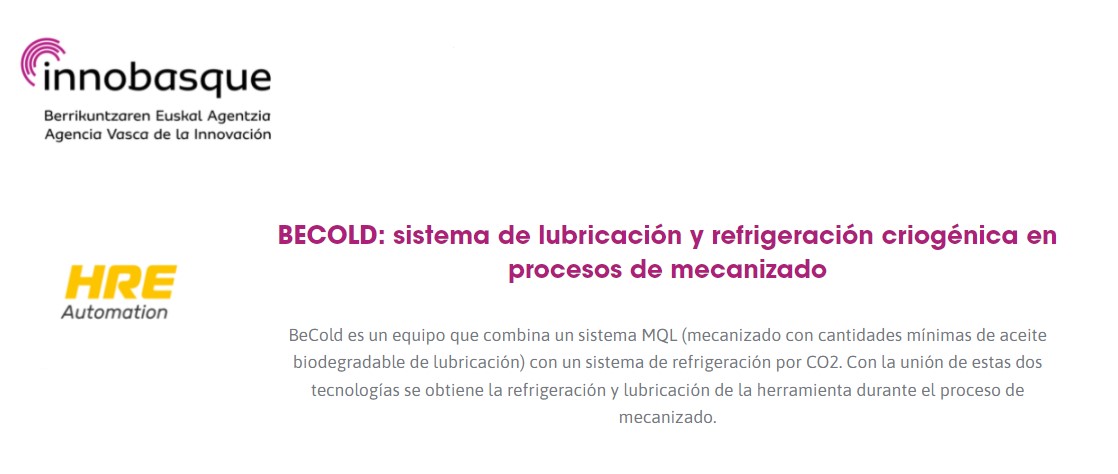 BECOLD, A CASE STUDY OF INNOVATION
Innobasque has published our BeCold project in the Bank of Practical Innovation Cases.
As is well known, coolant and cutting oil are two elements widely used in machining. These components also generate higher costs and have a negative impact on the environment, which is why it is essential to explore greener alternatives.
The main challenge is the adoption of an alternative lubrication and cooling system by the industry itself.
Why is BeCold a POTENTIAL case study in innovation?
Because it is a pioneering and unique solution in the market, an alternative lubrication and cooling system based on CO2 cryogenic gas.
Due to the high competitiveness present in the industrial field, the reduction of production costs and the use of technologies with a low environmental impact are essential for the development of new applications.
Do you want to know more about the case? You can see the case study here: https://mapa.innobasque.eus/casos-practicos/hre-hidraulic-sl_becold-sistema-de-lubricacion-y-refrigeracion-criogenica-en-procesos-de-mecanizado