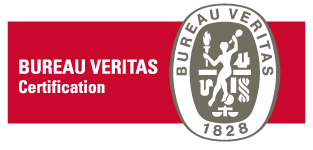 HRE GETS TRIPLE ISO CERTIFICATION
At HRE we have renewed our commitment to quality for the fourth consecutive year. This time we have achieved ISO certification in triplicate. With the renewal of ISO9001, the integration of ISO14001 environmental systems and ISO45001 Occupational Health and Safety.
We are delighted to be able to achieve this triple certification, as we believe in it and it helps us to improve our efficiency. In addition to systematising and growing as a team in a safe environment and in the most sustainable way possible.
We believe it is essential to build trust with our customers, to know their needs and expectations. To be able to establish effective communication channels, to engage, motivate and train people, seeking excellence and continuous improvement. And, furthermore, to protect the environment and reduce environmental impact, providing safe and healthy working conditions.
We work on these aspects every day, because the value we offer our customers is much more than just a product. 
Thanks to all of you who contribute to make this possible.  
Our quality policy: https://hre.es/wp-content/uploads/Politica-de-Calidad-HRE.pdf