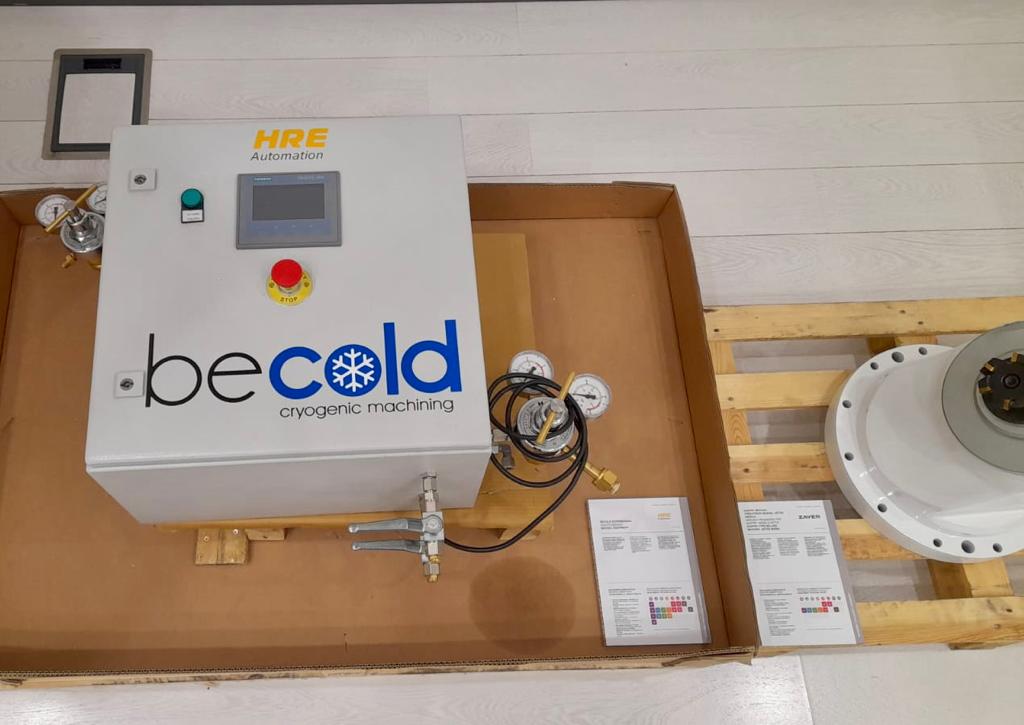 HRE AUTOMATION IN ASTEKLIMA
From September 24 to October 2, as part of the Asteklima, Euskadi Climate and Energy Week in Vitoria Gasteiz, the exhibition "Zirkularrak – Circulares" was held at the Europe Congress Center.
Organized by Ihobe, the Basque Government's Public Company for Environmental Management, it included guided tours showing the value chains present in the Basque Country in more than 140 products from a wide range of sectors.
HRE Automation contributed to this initiative by exhibiting our BeCold Cryogenic Machining equipment.
Our commitment to the circular economy and the environment means that among our products and services we can offer:
Retrofitting: Refurbishment of existing machines already in production at our customer's premises.

We achieve energy efficiency and a lower impact on carbon footprint.
Achievements from 2016 to date: Total savings of 4 million kW/hour or 1,700 tons of CO2.

Water Hydraulics: Replacing oil as the traditional fluid with water.

Sector: Food, desalination, offshore or nautical.
Achievements: Minimization of costs and reduction of pollution risk.
We leave you a short video where Iñaki Gutiérrez tells you a little more about our initiatives: 🎬